We Help Business Owners Purchase Commercial Real Estate for NO MONEY DOWN!
Commercial real estate
Under our program, you can purchase or construct a building for up to $5M with NO MONEY DOWN!
Additional capital for your growth
To go with your building, we help you get additional capital to grow your business. This includes money for working capital, equipment, and business fixtures.
Own instead of lease TODAY!
If you are a business owner who is any of the following:
✓ Looking to buy commercial real estate.
✓ Showing a profit.
✓ Looking to grow your business.
✓ Trying to raise money for your business.
✓ Trying to expand your business.
WE CAN HELP!
Loan Programs
Commercial Purchase & Refinance
Commercial Bridge
Commercial Hard Money Loans
Commercial Construction
Commercial Investment
Business Lines of Credit
Equipment Loans
Merchant Cash Advance
Mezzanine
Residential Investment
Property Types
Office
Retail
Industrial
Multifamily
Hotel
Mixed Use
Land
Investment
Special Purpose
Single Family
Business Owners We've Helped into the Building of Their Dreams
These are just a few examples. U.S. Commercial & Business Capital has been able to help many business owners buy commercial property and grow their business.
Byron J. Commercial Real Estate: $2,500,000 Additional Working Capital: $75,000 Total Value: $2,575,000 NO MONEY DOWN Full Case Study Byron J. owns an insurance company. His previous business location had limited space; therefore, he could not hire more agents...
read more
About Our Founder
ANDREW KUBE
Andrew Scott Kube Sr. was born in Charlottesville, Virginia and grew up in Culpeper, Virginia. He currently resides in the Tampa Bay area of Florida.
Andrew played collegiate golf at George Mason University and studied marketing at Radford University.
Andrew started in financing in 1996. Throughout the course of his career, Andrew has trained hundreds of loan officers and managed the state of Virginia for H&R Block Mortgage among other companies.
Andrew currently is the Managing Member for U.S. Commercial & Business Capital (USCBC). He helps clients all over the United States with their commercial & business financing needs. U.S. Commercial & Business Capital helps provide some of the best interest rates, terms, & loan products, in the market today.
Andrew's mission for 2023 is to help educate business owners. With U.S. Commercial & Business Capital's 100 percent financing program, business owners can buy commercial real estate for their business for No Money Down. In addition, the owners will walk away with money to help with the business's growth. All in one loan! Andrew wants to help business owners take advantage of this opportunity to expand their business and better serve their clients, creating a true legacy with their work.
When Andrew isn't helping his clients with their commercial and business financing needs, he enjoys spending time with his two children Lauren & Andrew Jr. He also enjoys playing golf, attending concerts, and attending sporting events for his favorite teams.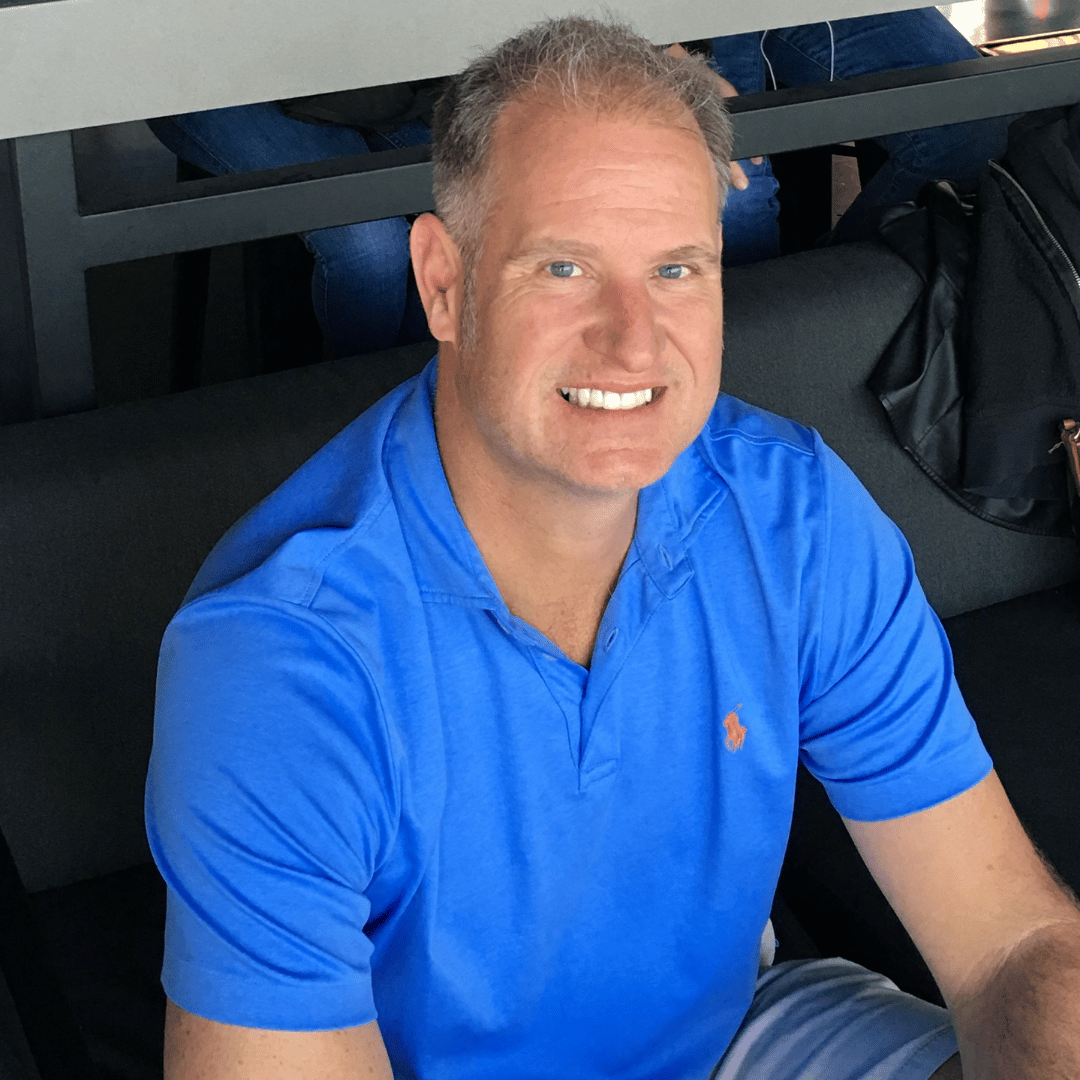 Vice President of Sales
MICK LATHAM
Mick Latham, was born in Ft Lauderdale, FL, but raised in KC, MO. He returned to Florida after graduating HS to attend the University of South Florida and graduated with a BS in Business Administration. He has lived in Tampa, FL ever since.
Mick started in the mortgage industry as a Loan Officer in 2004 at Ameriquest Mortgage and was recognized with an award as their #1 Loan Officer (out of 5000) after only 10 months. Mick also became the quickest loan officer in Ameriquest company history to get promoted to branch manager, when he took over the Las Vegas branch in 2005. This was the start of his management career and he has since trained thousands of Loan Originators with well over a Billion dollars in closed loans.
Mick is also a nationally recognized leader in the mortgage industry who has won numerous awards. These awards include numerous Sales Manager of the Year awards at FFC Mortgage and Residential Finance as well as being a 6-time President Club Award Winner along with being named Rookie Manager of the year. He believes that the key to his success has been always working in the best interest of the client.
As the Vice President of Sales for US Commercial & Business Capital his mission for 2023 is to help educate business owners of USCB Capital's 100% financing program where business owners can buy commercial real estate for no money down and walk away with money to help the business grow.
Separate from his career, Mick is a huge Chiefs and Royals fan due to his time growing up in KC, MO. During his time off he enjoys boating, golfing, and going to sporting events. He is a big supporter of education, and his wife is a teacher in Hillsborough County. He has two children that go to his alma mater.
West Coast Manager
ANDY TABAG
A native of Key West, Florida, Andy Tabag currently resides in Corona, California. Andy earned a bachelor's degree in accounting from The University of Florida. Throughout his career, he has worked with Fortune 500 companies and entrepreneurs, partnering with thousands of sales professionals, department managers, executive leadership, and business owners in the financial management space.
Andy is currently responsible for managing the West Coast presence of U.S. Commercial & Business Capital (USCBC), where he assists clients with their commercial and business financing needs. With Andy's help, you'll find the best interest rates, terms, and loan products available. In addition to educating business owners, he helps them build assets, expand their businesses, and raise working capital.
When Andy is not helping clients with their financing needs, he enjoys time with his wife Nida, and two children Ashley and AJ. Andy enjoys traveling, golfing, coaching, and supporting his children's sporting activities.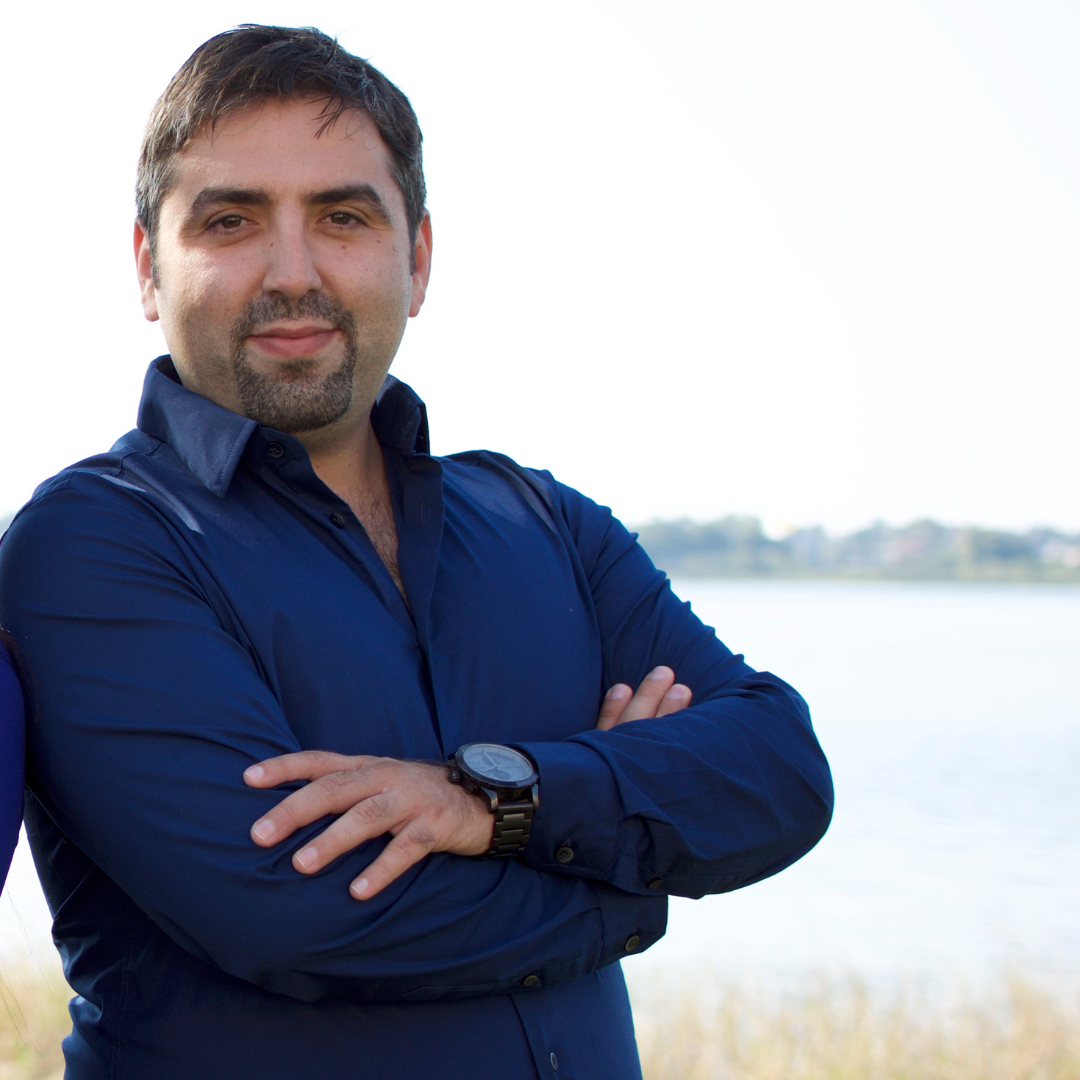 LOAN CONSULTANT
OZAN CIFCI
Ozan Cifci works for U.S. Commercial & Business Capital as a Loan Consultant. He has been a licensed real estate broker associate in Orlando FL since 2014 and he is actively working in commercial real estate investment sales and leasing services at Premium Properties R.E. Services. Ozan has been a sales manager since 2016, managing over 150 active licensed real estate associates.
Ozan decided to join the commercial real estate financing industry and continues to provide excellent service in real estate as well as the financial sector of the business. He was nominated as the Top Selling Agent of 2016-2017 at Premium Properties R.E Services and since then has continuously placed in the Top 10 Sales Associates while growing his referral-based business significantly. He is also a member of CCIM (Certified Commercial Investment Member), ICSC (International Council of Shopping Centers), and NAIOP (Commercial Real Estate Development Association). Ozan contributes to the community through charity services as a member of Dr. Phillips Citrus Rotary Club in Orlando FL.
In his free time, he loves traveling, spending time with family and friends, reading, playing soccer, kickboxing, and swimming. Real estate sales are Ozan's passion, and he finds joy in helping and advising clients. 
Virtual Executive Assistant
LAUREN KUBE
Lauren Kube works as a virtual executive assistant for U.S. Commercial & Business Capital. She manages most of the "behind-the-scenes" work of the company, such as scheduling appointments, managing the database, marketing, and more!
Lauren currently lives in New York City as a college student at Pace University. She is double majoring in Political Science & English Language and Literature, with a concentration in Literature, Culture, and Media. She loves to read, write, and sing in her free time!
VIRTUAL ASSISTANT
EDEN SOLOMON
Eden Solomon is a virtual assistant at U.S. Commercial & Business Capital who specializes in setting up appointments for the team, making phone calls, and marketing services.
She is able to handle multiple tasks on a daily basis, is always energetic, and is eager to learn new skills. She is also flexible in her working hours given the different time zones.
Aside from working from home, Eden loves to travel and do charity work through riding her bike. She is the president of the group of Riders who aims to help people in need. She loves swimming and spending most of her time with her kids.